About Apple Dental Specialists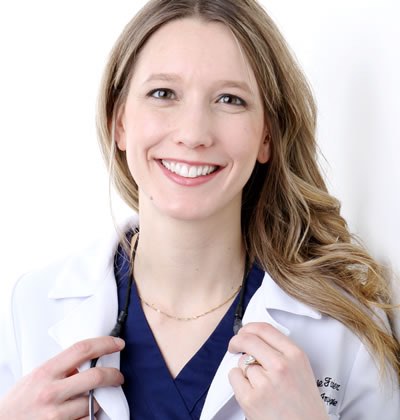 Dr. Joanie Faucher
Certified Specialist in Periodontics
Dr. Joanie Faucher, Certified Specialist in Periodontics. Originally from Quebec City, she completed her undergraduate studies and DMD at Université Laval in Quebec. She went on to receive her specialty certificate in Periodontology and Oral Implantology and Masters of Sciences from Temple University in Philadelphia. Her master's thesis research on antibiotic synergies in the treatment of aggressive periodontitis was presented to the American Society of Microbiology.
Upon completion of her residency, she joined the faculty of dentistry at Laval University where she was a Professor in the Department of Periodontics. She was responsible for the clinical and didactic training of the undergraduate dental students, and the residents of the Periodontology graduate program. She also maintained a referral based practice focusing on cosmetic oral plastic surgery procedure and dental implant rehabilitation.
Joanie has received many awards for her academic and clinical achievements throughout her career and has presented her work to numerous dental groups and organizations. She also has presented her work to the JIDQ – Canada's largest dental meeting.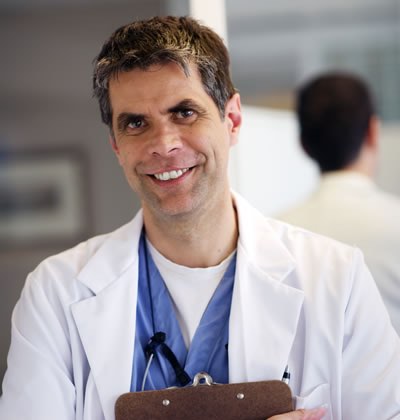 Dr. Todd Slogocki
Certified Specialist in Prosthodontics
Dr. Todd Slogocki Comes From Small Town Roots In Saskatchewan.
He Graduated From The University Of Saskatchewan College Of Dentistry And Practiced In The Lower Mainland For 12 Years As A General Dentist. He Chose To Return To Full Time Academics And Completed A Prosthodontic Residency Program At Louisiana State University In New Orleans, Louisiana.
This Is A Full-Time 3 Year Residency Program, With Teaching Responsibilities, Advanced Patient Care And Research.
To Be A Certified Specialist In Canada, Among Attending An Accredited 3-Year Residency Program, An Extensive Written And Oral Examination Must Be Passed Demonstrating Mastery In All Aspects Of Prosthodontics Including Fixed Prosthodontics, Complete And Removable Dentures, Dental Implant Supported Prosthesis, And Maxillofacial Prosthodontics.
Having Successfully Passed And Satisfied The Criteria Dr. Slogocki is A Fellow Of The Royal College Of Dental Surgeons Of Canada, Being Recognized As Certified Specialist In Prosthodontics. He Mentors Study Clubs, Excelling In Teaching Advanced Topics To Smaller Groups. He Has Published Articles On Esthetics, And Technology. He Has A Special Interest In Occlusion, Complex Interdisciniplary Cases, Fixed And Implant Rehabilitations, But Especially Working With Patients To Find Solutions To Their Problems.
He Has Completed Numerous Full Mouth Rehabilitations, Implant Retained Rehabilitations, Complex And Challenging Aesthetics Cases And Bite (Occlusal) Problems.
He Spends Much Of His Spare Time With His Family, Occasionally Finding Time To Play Some Golf And Tennis. He Also Enjoys Reading, With Music Being A Relatively New Passion Having Taken Up The Piano.
Take a Virtual Tour of Our Office